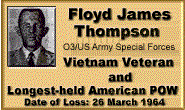 This Operation Just Cause Web Ring is owned by Danny Weasenforth/Gary Sawvill
[Prev][Random][Next][Skip Next][Next 5][Members][Join]
IN HONOR OF OUR FRIENDS AND BROTHERS WHO HAVE MADE THE ULTIMATE SACRIFICE

LET US NOT FORGET!
IN THE HISTORY OF THE UNITED STATES MILITARY OUR POLICY WAS TO NEVER LEAVE ANY OF OUR BROTHERS BEHIND.
IN THIS WE HAVE FAILED.

THE TIME HAS COME THAT WE MUST DO ANYTHING AND EVERYTHING TO BRING THOSE ALIVE HOME FROM WHEREVER THEY MAY BE, AND TO HAVE A FULL ACCOUNTING OF THOSE WHO MAY HAVE PASSED AWAY
The State of Iowa

The State of West Virginia

WANT TO LEARN MORE?